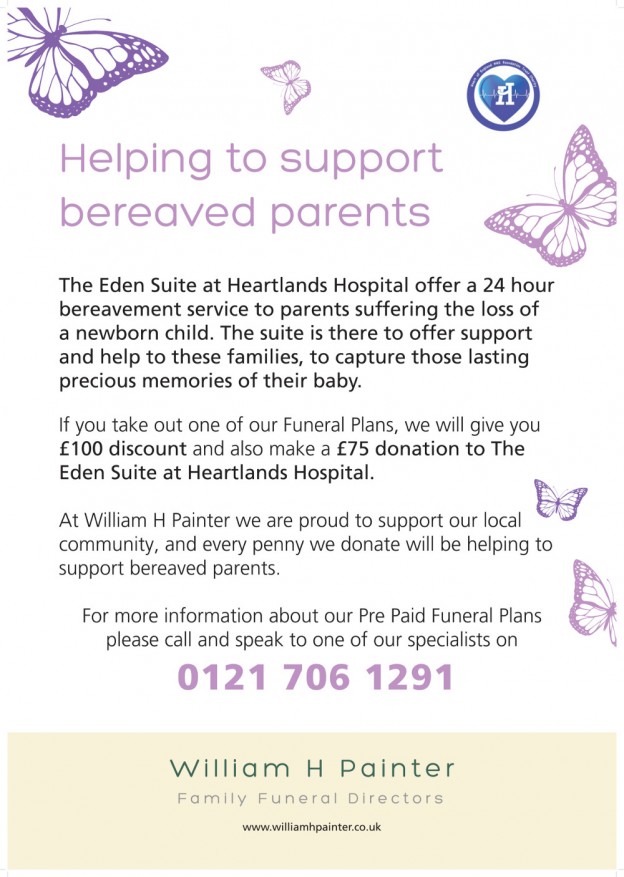 William H Painter are proud to have linked up with the Eden Suite at Heartlands Hospital to help raise awareness and much-needed funds.
The Eden Suite at Heartlands Hospital offer a 24 hour bereavement service to parents suffering the loss of a newborn child. The suite is there to offer support and help to these families and to capture those lasting precious memories of their baby.
Between April and September, we are organising and taking part in a variety of events and activities including raffles, cake sales, live music evenings and sponsored events. So far we have raised over £5,000.
If you take out one of our pre-paid Funeral Plans over the next few months, we will also make a £75 donation to The Eden Suite at Heartlands Hospital for every plan sold.
At William H Painter we are proud to support our local community, and every penny we donate will be helping to support bereaved parents.