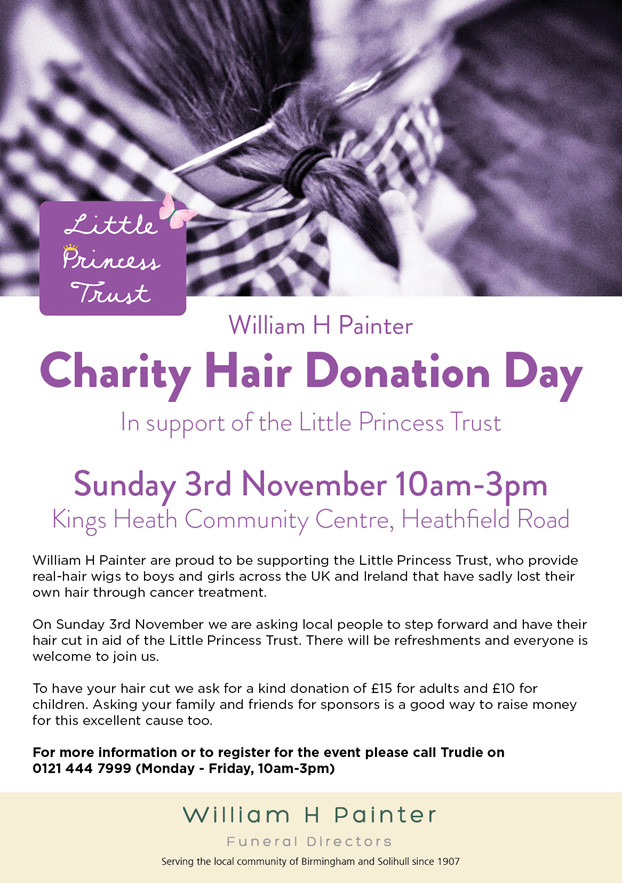 On November 3rd 2013, Trudie Parker of the Kings Heath Branch of William H. Painter, organised The Little Princess Hair Trust donation event at Kings Heath Community Centre.
During the course of the day, five people, a mix of adults and children came to have their hair cut, which they then donated to help make wigs for children who have lost their hair due to having treatment for Cancer. A sum of £1,106.50p was also raised on the day.
The family of two of the children who have inspired the Charity to raise awareness and money, spent the day at the event encouraging others to take part.
Hairdressing salons involved were: The-Salon.Net and Top Cuts