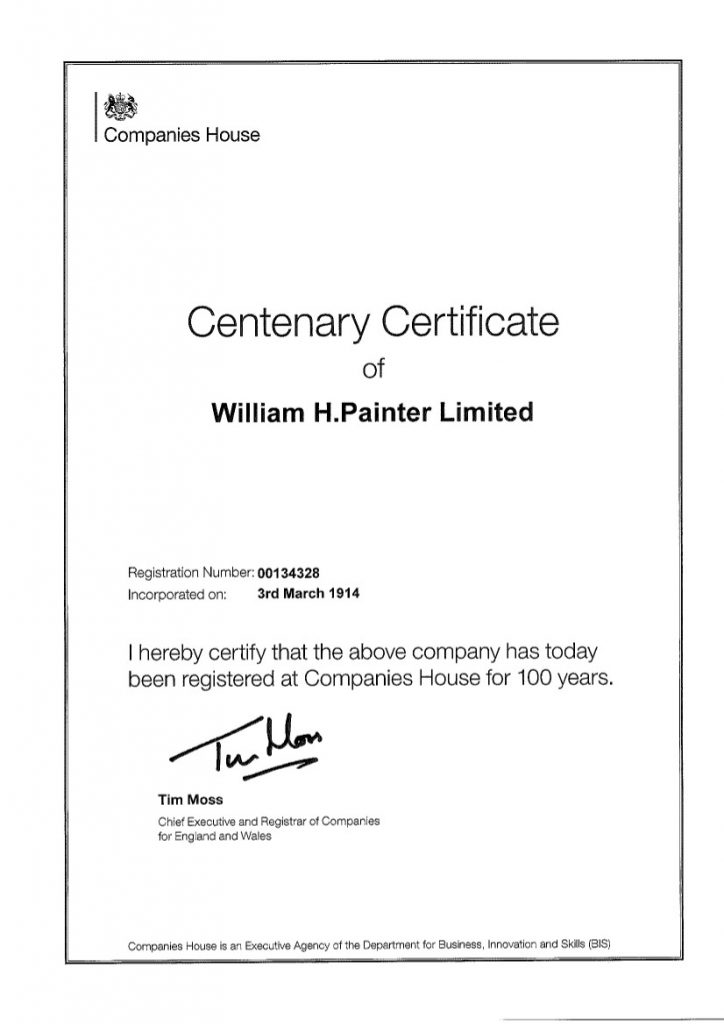 The team at William H Painter are proudly celebrating their Centenary year as a Limited Company. The official confirmation certificate from Companies House marks an historic milestone for the Birmingham and Solihull Funeral Directors.
Although the business was founded in 1907 by William H Painter who operated a horse drawn taxi business, the Company quickly grew into a well-respected funeral directors, which was officially registered and incorporated in 1914. Over the last 100 years the business has continued to grow and maintain its caring and professional reputation within the communities of Birmingham and Solihull.
Through the dedication and commitment of the Painter family and all of the staff over the years, the business today, is one William H Painter would have been proud of.