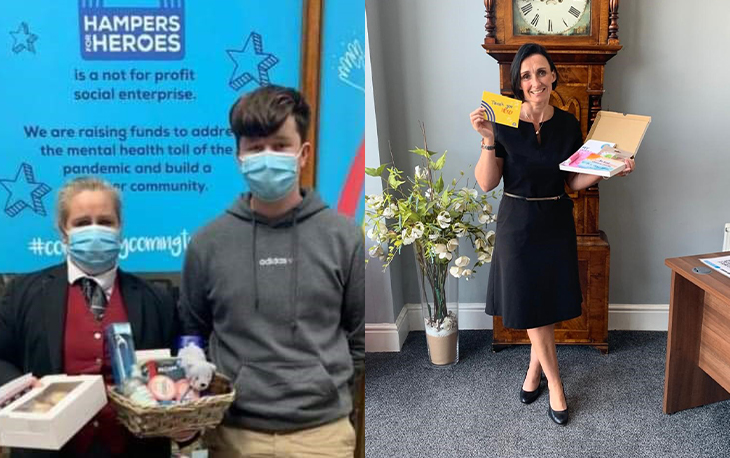 Victoria Fallon a Funeral Director at William H Painter nominated her colleague Fiona Hughes the Area Development Manager to receive a hamper as she had worked tirelessly through the pandemic. She received a letterbox gift referred to as a 'love package' for all the work she has done in keeping her team safe in the pandemic.
Hamper for Heroes was set up at the beginning of COVID-19 and sends care packages for people to show their love and gratitude to healthcare workers, carers, teachers, and other frontline and key workers.
William H Painter has continued their relationship with Hamper for Heroes by donating a hamper themselves. The hamper was given to an unpaid carer in Carer's Week in 2021 as a thank you and contained pamper products and a box of cupcakes. Victoria delivered the hamper herself as she wanted to show them their hard work hadn't gone unnoticed.
Victoria has said it was there way of "passing the kindness forward".
The Funeral Directors plan to continue their relationship with this initiative and are planning to donate again in the future.
To find out more information about Hamper for Heroes visit: https://hampersforheroes.net/
Donate today at: https://hampersforheroes.net/donate/