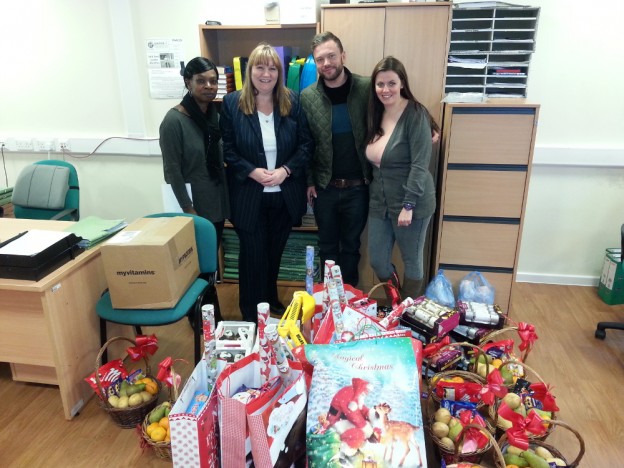 The Orchard Project at the YMCA in Erdington is a project that supports young homeless people aged 16-25 which can include parents of young children, they also have a nursery on site for children up to 5 years.
Jeanette Husselbee of William H Painter's, initially donated a 6ft Christmas Tree with baubles, but seeing how much this meant to the team and the residents Jeanette decided she wanted to do more. With the generosity of local people and businesses donations included- 9 food hampers including meat donated by a local butcher, 9 boxes of crackers, 100 Christmas doughnuts, 9 sacks of toys and a Farmfoods £10 voucher. The project held a hot chocolate and mince pie get together involving the Aston YMCA and on Christmas eve were able to serve up bacon rolls and hot dogs all thanks to the donations.
William H Painter on behalf of the Chelmsley Wood branch also donated a Christmas Tree and baubles to St Andrews Church, and 5 bags of food, a bag of toys and 30 mince pies to St Basils.
Thank you to all those members of the community and the team at William H Painter for all of your support over the Season.